James Lamb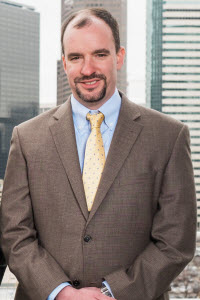 James Lamb is Senior Associate Attorney at the Chan Law Firm, where he practices in the areas of immigration law and federal and state civil litigation.
James was born in Albany, Georgia. He earned a Bachelor of Arts, with a double major in English Literature and in History, at the St. Mary's College of Maryland in 1997. Subsequently, he became a high-school teacher and taught in Japanese public schools for three years through the Japan Exchange & Teaching (JET) Program. Afterward, he taught middle and high school students at a private school in Tokyo, spending a total of almost a decade living and working in Japan.
James returned to the United States in 2007 to attend law school at the University of Colorado – Boulder. For his volunteer work, he was awarded the Argosy Distinguished Volunteer Award by the Center for Energy and Environmental Security (CEES). It was in law school that James discovered his true calling: immigration issues. In addition to his coursework, James interned at the Immigrant Legal Center of Boulder County and, after being licensed to practice law, took pro bono cases from the Rocky Mountain Immigrant Advocacy Center (RMIAN).
James has many years of experience working on immigration cases, including removal (deportation) defense, family-based applications, and business / employment issues. He is admitted to practice before the federal Tenth Circuit Court of Appeals and the federal District Court for the District of Colorado.
James is also active in the local, legal community. He is a member of the American Immigration Lawyers Association (AILA) and presently services as Chair of the DMV and Soc. Sec. Admin. Liaison Committee. He is also a member of the Colorado Bar Association and is on the Executive Committee of the CBA's immigration law section. He frequently attends legal nights as a member of the Colorado Lawyers Committee and often gives presentations for local groups, including the Denver Public Libraries, the Asian Pacific Development Center, and Aurora Mental Health, among others.
James is fluent in Japanese and speaks some Spanish, which he continues to enthusiastically study.