Catherine A. Chan, JD/MA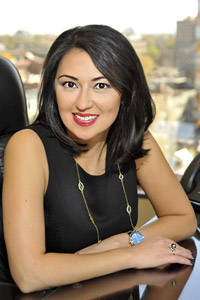 Catherine Chan is the Managing Attorney at the Chan Law Firm. Her practice focuses on complex removal (deportation) cases, appellate immigration litigation, civil litigation against government agencies in immigration, and business immigration.
Catherine is a second-generation immigrant to the United States. She is Chinese, Filipina, and Iranian. She has lived and studied in Iran, Spain, and the United States. She is fluent in Farsi and Spanish, in addition to English.
Catherine counts as a distinct life honor the fact that she is trusted with matters of great importance to the individuals, families, non-profit organizations, and corporations she serves. She is determined in her quest to find solutions to complex immigration questions, and she has resolved many "impossible" cases in her clients' favor.
Catherine has litigated immigration cases at every state and federal court and administrative agency level in the state of Colorado. She has also represented clients across the United States before USCIS and immigration courts, and internationally before American consulates abroad. Catherine has testified as an expert in immigration matters in state and federal court in Colorado. She has taught immigration law classes to the community and to attorneys. She has been published on professionalism issues and immigration law. She is licensed in the State of Colorado, the U.S. District Court for the District of Colorado, the Ninth Circuit Court of Appeals, the Tenth Circuit Court of Appeals, and the United States Supreme Court.
As counsel to the Colorado Immigrant Rights Coalition she worked at the Colorado state capitol testifying on immigration-related legislation and proposing text and amendments for the legislation. She has served the boards and commissions of many Colorado organizations, including the Denver Bar Association, the Colorado Bar Association, the Faculty of Federal Advocates, the Colorado Lawyer's Committee, the Center for Legal Inclusiveness, and the Denver Women's Commission, among others. Through her community activism and individual cases, she has fulfilled the Colorado Supreme Court's Pledge to Pro Bono service for over a decade.
For her dedication to her field and community, Catherine has been repeatedly recognized by Law Week Colorado, Super Lawyers and 5280 Magazine. Of special importance to her, her law practice has led to the enjoyment of many friendships with her peers, her clients, and her colleagues.
---
Josh Russcol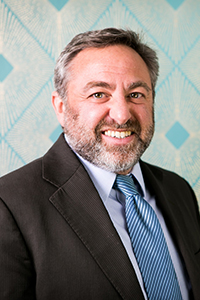 Josh Russcol is an Associate Attorney at the Chan Law Firm, practicing immigration law.
Josh was born in Washington, D.C., and grew up in the surrounding suburbs. He earned a Bachelor of Arts, with a major in Philosophy and a minor in Spanish, from the University of Virginia in 2003. After graduating, Josh spent three years living in the Dominican Republic as a Peace Corps volunteer, where his primary projects were working with rice-growing cooperatives and building composting latrines.
Josh returned to Washington, D.C. in 2006 and worked as the Public Benefits Manager at the Whitman-Walker Clinic, where he supervised a team which helped clients enroll in and maintain Medicaid, Medicare, and other local and national benefits programs, as well as advocating for programmatic improvements.
After moving to Denver in 2011, Josh attended law school at the University of Denver. While in law school he focused on immigration law, interning with the Denver Immigration Court and Rocky Mountain Immigrant Advocacy Network (RMIAN). He also spent a week at the family detention center in Dilley, Texas, working with women and children kept in jail by the government while they pursued asylum.
Josh has dedicated his career to immigration law, and has experience in a wide variety of cases, including removal/deportation defense, family-based applications, U visa and VAWA petitions, and business/employment applications. He is a fluent Spanish-speaker. Josh is also an active member of the Colorado legal community as a member of the American Immigrant Lawyers Association (AILA) and the Colorado Bar Association. He regularly volunteers at legal nights at Mi Casa and Centro San Juan Diego to provide free legal information to members of the community, as well as at pro bono citizenship workshops to help community members become U.S. citizens.