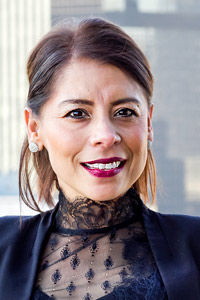 Sandra Geiger
Sandra Geiger joined the Chan Law Firm in January 2015 as a Paralegal. Sandra was born and raised in Mexico. She graduated from Universidad Autonoma de Tamaulipas with a degree in International business. She worked in her family business in Mexico. She is fluent in both English and Spanish.
Sandra immigrated to the United States in 2003 when she married her husband Brian. She knows and understands from her own personal experience what the immigration process is like. It was a journey that she describes as absolutely worth it when finally being able to be with your significant other. Sandra is a mother of two girls. She became a citizen of the United States in 2010.
Sandra worked as a Paralegal and Interpreter for a Personal Injury and Workers Compensation Law Firm. This first experience as a Paralegal lead her in the right direction in her career. When she came to the United States, her dream was to have a job where she could make a difference in people's lives specially her own people.  For this reason, the Chan Law Firm was a perfect fit for her.
Sandra's passion to help and serve the community, the families that want to reunite with their love ones, men and women that want a better future for their families; for this and much more Sandra does not call this her job but her chance to put her heart on what she loves most doing.
---

Adriana Guadana-Huizar
Adriana graduated college in May of 2021 as a first-generation student. A proud daughter of two Mexican immigrants, she earned her Bachelor of Arts in International Studies and Anthropology. Adriana interned with the Chan Law Firm in 2019, and upon graduation joined the team.
Her passion for immigration came from her family's personal challenges within the immigration system. She vividly remembers the long, systemic hurdles of filling out immigration paperwork: particularly the language barriers, economic challenges, and sheer lack of understanding of the process.
She hopes to one day become an immigration attorney and help families like hers be able to understand and obtain immigration relief. She keeps the stories shared with her close to her heart, and fully believes it is these stories that are her drive and fuel to continue to advocate.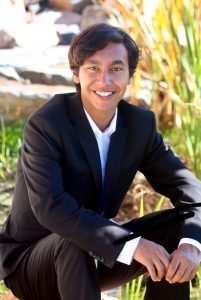 Michael Wilkins
Michael Wilkins joined Chan Law Firm in 2022 originally as an intern and eventually worked to become a Paralegal. Michael currently attends the University of Michigan-Ann Arbor and is majoring in International Studies. Before that, he attended Utah State University with a major in Political Science. 
Michaels's interest in immigration came from his mother's experience in the process. Michaels's mother immigrated to the United States from Venezuela in 1996. Through his mother's immigration process, Michael learned about the challenges and roadblocks that immigrants face when venturing into the United States. 
Since then, Michael has researched the interconnection between immigration and development assistance and is aspiring to make the immigration process more humane and efficient.