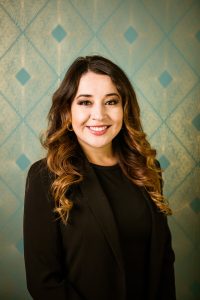 Adriana Guadana-Huizar
Adriana graduated college in May of 2021 as a first-generation student. A proud daughter of two Mexican immigrants, she earned her Bachelor of Arts in International Studies and Anthropology. Adriana interned with the Chan Law Firm in 2019, and upon graduation joined the team.
Her passion for immigration came from her family's personal challenges within the immigration system. She vividly remembers the long, systemic hurdles of filling out immigration paperwork: particularly the language barriers, economic challenges, and sheer lack of understanding of the process.
She hopes to one day become an immigration attorney and help families like hers be able to understand and obtain immigration relief. She keeps the stories shared with her close to her heart, and fully believes it is these stories that are her drive and fuel to continue to advocate.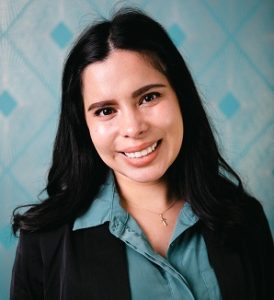 Sammy Jo Apodaca
Sammy Jo Apodaca (she/her/ella) was born and raised in El Paso, Texas and moved to Denver in August 2019. She earned her B.A. in Criminal Justice and Legal Studies from the University of Texas at El Paso and is pursuing law school.  Sammy is passionate about immigration and civil rights and is committed to bridging the gap between fear and immigration. She finds pleasure in working with people of different backgrounds, cultures, and ethnicities and takes honor in supporting these diverse group of individuals. She is bilingual in English and Spanish and has had a passion for helping people who don't speak English for as long as she can remember. These early experiences helped shape her relationship with immigration, and she is eager to dedicate her career to serving individuals of different backgrounds. In her free time Sammy Jo enjoys spending time with her dog, hiking, and trying new food.