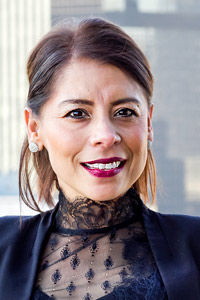 Sandra Geiger

Sandra Geiger joined the Chan Law Firm in January 2015 as a Paralegal. Sandra was born and raised in Mexico. She graduated from Universidad Autonoma de Tamaulipas with a degree in International business. She worked in her family business in Mexico. She is fluent in both English and Spanish.
Sandra immigrated to the United States in 2003 when she married her husband Brian. She knows and understands from her own personal experience what the immigration process is like. It was a journey that she describes as absolutely worth it when finally being able to be with your significant other. Sandra is a mother of two girls. She became a citizen of the United States in 2010.
Sandra worked as a Paralegal and Interpreter for a Personal Injury and Workers Compensation Law Firm. This first experience as a Paralegal lead her in the right direction in her career. When she came to the United States, her dream was to have a job where she could make a difference in people's lives specially her own people. For this reason, the Chan Law Firm was a perfect fit for her.
Sandra's passion to help and serve the community, the families that want to reunite with their love ones, men and women that want a better future for their families; for this and much more Sandra does not call this her job but her chance to put her heart on what she loves most doing.
---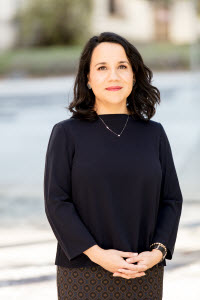 Vivian Lemus

Vivian Lemus is originally from Guatemala, and has lived in Denver for over 17 years. She has ample experience in administration and teaching, having interacted with people of different cultures and backgrounds, not only in her own professional development but also in the way she was raised. After undergoing her own immigration journey and finally becoming a US Citizen, Vivian joined Chan Law Firm in May 2018.
Her personal experience has provided her with a deep understanding and appreciation of what an immigration process requires. She deeply recognizes the challenges that many clients face as they undergo their own processes, which is what motivates her to seek our client's best interest every day. Vivian truly appreciates the passion and hard work that the team at Chan Law Firm invests in each case under our care.
In her leisure time, Vivian enjoys cooking and sharing meals with others. Dining out with her husband and daughter in the great food scene Denver has to offer is a favorite activity of hers. As a Graphic Designer, she always seeks ways to pursue artistic avenues such as painting, photography and fine crafts.
---
Daisy Dorado
Daisy is a first-generation college graduate from the University of Colorado Denver. She first joined Chan Law Firm as an intern in the fall of 2019 and then joined the amazing full-time team after graduating with a Bachelor of Arts in International Studies and a certificate in Immigration studies.
Daisy is a proud Latina daughter to her Mexican immigrant parents. She grew up in a mixed-status household which inspired her to be an advocate for immigration rights.
Daisy deeply understands that compassion and empathy are needed in the immigration process and strives to provide the best customer service to clients.
---
Anarely Marquez-Gomez
Anarely Marquez-Gomez joined the Chan Law Firm team in 2019 as a Paralegal. Anarely was born in Chihuahua, Mexico and comes from a long line of hard-working immigrants. She and her family immigrated to the United States at the age of 6 and in 2012, she became one of the 800,000 Dreamers protected by the Deferred Action for Childhood Arrivals Program. This led Anarely to become a fierce leader in the fight for immigration reform taking her all the way to Washington D.C.
She graduated Cum Laude from Colorado State University with degrees in Political Science and Ethnic Studies and a minor in Legal Studies and hopes to one day complete her law degree and practice Immigration Law. Her personal experience and connection give her a unique and valuable understanding of the immigration process that allows her to connect with her clients and provide the upmost care and attention. Anarely is passionate about her work and goes above and beyond for her clients.
In her free time, Anarely enjoys cooking, binge watching movies, and hanging out with her husband Luis and their dog Zuko. She enjoys spending time with her friends and trying new and exciting activities!
---
Mary Stifano
Mary was born in Venezuela and due to the socio-political situation in her country, her family emigrated to the United States in June of 2017. She joined the Chan Law Firm in October 2019.
Mary became a Lawyer and practiced Law for more than 10 years in her hometown of Caracas. Her work objectives in Denver were directed to the legal area, which is her greatest passion. Being a member of Chan Law Firm has allowed her to feel connected to her profession again, in addition to giving her the opportunity to learn in the area of immigration alongside a wonderful team. She has been able to help and to channel the dreams and challenges of so many people who, like her, have had to start from scratch in another country, under a completely different culture and language.
Married and mother of a loving son, Mary is a Legal Resident thanks to the process that her stepdaughter, whom she loves as another daughter, began in their favor and whose process allowed not only the union of the family group, but the scope of opportunities that every immigrant dreams of.
Mary enjoys teamwork, it is essential for her to live and work in harmony and in healthy environments, and considers that honesty, support and constant learning are the basis for success and professional growth. Likewise, she has a special attraction for the State of Colorado, admires the majesty of its mountains and feels that she is invited to live in constant gratitude for life, the goals accomplished and the dreams to be achieved.