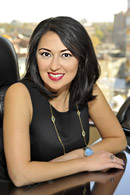 Catherine A. Chan, JD/MA

Catherine consults regularly for local non-profit agencies, churches and international consulates in presenting immigration-related information to the community. She demonstrates her commitment to the community through publications and involvement in pro bono efforts and legal clinics.
She has successfully represented clients from all over the world before the Colorado Supreme Court, U.S. Citizenship and Immigration Services, the Executive Office for Immigration Review, the Board of Immigration Appeals, the U.S. District Court, and various international consulates.
Catherine litigates difficult cases for her clients in the context of asylum, deportation defense and naturalization. In her civil cases, she negotiates large settlements for clients in employment law matters and in sub-contractor cases against general contractors.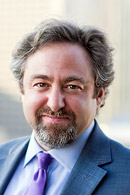 Josh Russcol

Josh Russcol is an Associate Attorney at the Chan Law Firm, practicing immigration law.
Josh was born in Washington, D.C., and grew up in the surrounding suburbs. He earned a Bachelor of Arts, with a major in Philosophy and a minor in Spanish, from the University of Virginia in 2003. After graduating, Josh spent three years living in the Dominican Republic as a Peace Corps volunteer, where his primary projects were working with rice-growing cooperatives and building composting latrines.
Ariana Fuentes

Ariana Fuentes is an Associate Attorney at the Chan Law Firm, practicing immigration law.
Ariana was both in Mexico City, Mexico where she spent most of her childhood. She earned a Bachelor of Arts, with a major in Political Science and minors in Spanish and Biology from the Metropolitan State University of Denver in 2011. After graduation, she spent time working in both the public and private sectors. Including working for the Colorado State Public Defender's Appellate division.
Ariana attended law school at the University of Denver Sturm College of Law. While in law school, she focused on public interest law including criminal law, immigration, and civil litigation. She interned for Justice Monica Marquez at the Colorado Supreme Court and the Equal Employment Opportunity Commission's legal department. She participated in both Deferred Action for Childhood Arrivals (DACA) and citizenship clinics and volunteered as a translator at legal nights at Mi Casa and Centro San Juan Diego. She was also the president of the Latino Law Student Association.
Ariana has represented clients in state, federal, and immigration court. Her own experience as an immigrant guides her dedication and passion for representing clients in similar circumstances. She is a native Spanish-speaker. Ariana is a member of the American Immigrant Lawyers Association, the Colorado Bar Association, and the Colorado Hispanic Bar Association.
---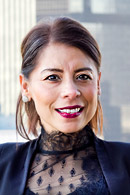 Sandra Geiger

Sandra Geiger joined the Chan Law Firm in January 2015 as a Paralegal. Sandra was born and raised in Mexico. She knows and understands from her own personal experience what the immigration process is like. It was a journey that she describes as absolutely worth it when finally being able to be with your significant other. Sandra's passion to help and serve the community, the families that want to reunite with their love ones, men and women that want a better future for their families; for this and much more Sandra does not call this her job but her chance to put her heart on what she loves most doing.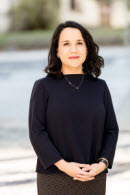 Vivian Lemus

Vivian Lemus is originally from Guatemala, and has lived in Denver for over 17 years. She has ample experience in administration and teaching, having interacted with people of different cultures and backgrounds, not only in her own professional development but also in the way she was raised. After undergoing her own immigration journey and finally becoming a US Citizen, Vivian joined Chan Law Firm in May 2018. Her personal experience has provided her with a deep understanding and appreciation of what an immigration process requires. She deeply recognizes the challenges that many clients face as they undergo their own processes, which is what motivates her to seek our client's best interest every day
Daisy Dorado

Daisy is a first-generation college graduate from the University of Colorado Denver. She first joined Chan Law Firm as an intern in the fall of 2019 and then joined the amazing full-time team after graduating with a Bachelor of Arts in International Studies and a certificate in Immigration studies.
Daisy is a proud Latina daughter to her Mexican immigrant parents. She grew up in a mixed-status household which inspired her to be an advocate for immigration rights. Daisy deeply understands that compassion and empathy are needed in the immigration process and strives to provide the best customer service to clients.
Anarely Marquez-Gomez

Anarely Marquez-Gomez joined the Chan Law Firm team in 2019 as a Paralegal. Anarely was born in Chihuahua, Mexico and comes from a long line of hard-working immigrants. She and her family immigrated to the United States at the age of 6 and in 2012, she became one of the 800,000 Dreamers protected by the Deferred Action for Childhood Arrivals Program. This led Anarely to become a fierce leader in the fight for immigration reform taking her all the way to Washington D.C.
She graduated Cum Laude from Colorado State University with degrees in Political Science and Ethnic Studies and a minor in Legal Studies and hopes to one day complete her law degree and practice Immigration Law. Her personal experience and connection give her a unique and valuable understanding of the immigration process that allows her to connect with her clients and provide the upmost care and attention. Anarely is passionate about her work and goes above and beyond for her clients.
In her free time, Anarely enjoys cooking, binge watching movies, and hanging out with her husband Luis and their dog Zuko. She enjoys spending time with her friends and trying new and exciting activities!
Mary Stifano

Mary was born in Venezuela and due to the socio-political situation in her country, her family emigrated to the United States in June of 2017. She joined the Chan Law Firm in October 2019.
Mary became a Lawyer and practiced Law for more than 10 years in her hometown of Caracas. Her work objectives in Denver were directed to the legal area, which is her greatest passion. Being a member of Chan Law Firm has allowed her to feel connected to her profession again, in addition to giving her the opportunity to learn in the area of immigration alongside a wonderful team. She has been able to help and to channel the dreams and challenges of so many people who, like her, have had to start from scratch in another country, under a completely different culture and language.
Married and mother of a loving son, Mary is a Legal Resident thanks to the process that her stepdaughter, whom she loves as another daughter, began in their favor and whose process allowed not only the union of the family group, but the scope of opportunities that every immigrant dreams of.
Mary enjoys teamwork, it is essential for her to live and work in harmony and in healthy environments, and considers that honesty, support and constant learning are the basis for success and professional growth. Likewise, she has a special attraction for the State of Colorado, admires the majesty of its mountains and feels that she is invited to live in constant gratitude for life, the goals accomplished and the dreams to be achieved.
---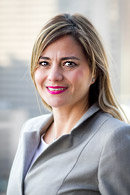 Carolina Covo

Carolina Covo is an Accounting Manager at the Chan Law Firm.
Carolina was born in Cartagena, Colombia, South America. She has lived in the United States for over 17 years. Carolina joined Chan Law Firm on January 4th 2016, as a paralegal. Her attention to detail and own personal experience with immigration, Carolina, strives to serve clients needs towards obtaining their personal goals in this country. She is a Business Administration major with emphasis in Finance, fluent in both English and Spanish. Her experience working in a multicultural environment from previous positions and the upbringing in a hardworking family in Colombia shaped her professional culture where Respect, Integrity and Stewardship are key fundamentals.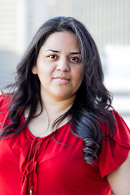 Maria Flores

Maria Flores is an Executive Administrative Assistant at the Chan Law Firm.
Maria Flores came to the Chan Law Firm in June 2014. Maria is a native Spanish speaker and she is also fluent in English. Maria is originally from Mexico. Maria immigrated to the United States as a child and she is a naturalized United States citizen. From personal experience she encountered the many adversities immigrants face in this country, which inspired her to work within the legal immigration realm to help her community. She loves to spend quality time with her family. She grew up in New Mexico. She has more than eleven years of experience as a secretary. She enjoys helping others, takes pride in her work and being a part of the team here at Chan Law Firm.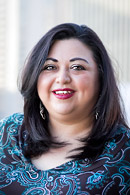 Marcelina Bueno

Marcelina truly believes that living in this country we have the potential and opportunity of helping others reach their dreams. Being a child of immigrant parents she has been able to see both sides of how a person can influence the outcome of an immigrant's life. Marcelina is thankful for those experiences good and bad because this led to her decision of going to school and getting a certification that has now allowed her to work with a great group of people that think alike and want to help others.